Hero Hubby's Happy Wife Day Story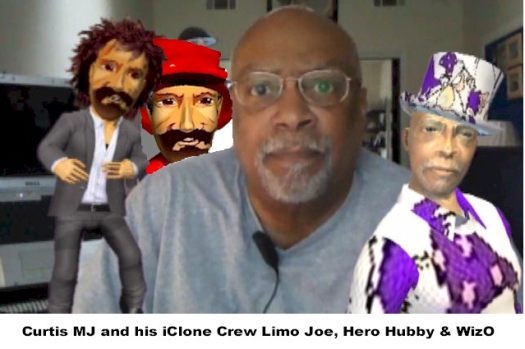 My name is Curtis MJ
for (Media Jockey) or Mosby, Jr.
In 2012, I had an epiphany when looking at the birthday present I gave my wife. I realized, it really wasn't a birthday present at all. It was a "Happy Wife Day" present because, keeping wife happy, is why I had to buy it... if I wanted to stay happy (and healthy) too.
Happy Wife Day I thought again... If I thought of it, everybody must have thought of Happy Wife Day. Why isn't there a Happy Wife Day? It has got to be something every wife will want.
I mulled it over a couple of weeks before I actually decided to see if the domain name was taken. The name was not taken, so I purchased it and became Hero Hubby to
Help Husbands who want more free-time to do...
have ways to make wife happy on cue.
Happy Wife Day operates based on 2 principles.
Principle 1: Happiness does not last!
If happiness lasted, there would be no room to receive more. You will always need new reasons and new ways to be happy. Be Happy For Room To Be Happy.
Principle 2: A pleasant surprise can make anyone happy for the moment.
Happy Wife Day is an idea, every wife can grab hold of!
HappyWifeDay.com is where Hero Husbands can find gifts that will turn a Happy Wife Day into a Happy Husband Day too!
Follow Hero Hubby on Twitter @HappyWifeDay 
Hero Hubby does not claim to be "Happy".
Hero Hubby claims to be a worker for Happiness in Marriage.
     - Mostly unpaid.
Your support for The Happy Wife Day Project is greatly appreciated