Hero Hubby and Wife Inspiration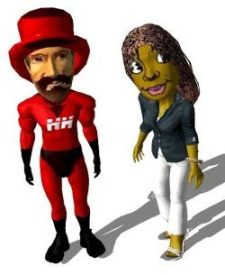 This is a Plot!  You can join it or not...
The plan of the Plot is told in this poem.
The goal is to bring Happy Wife Day to your home.
While shopping for wife's birthday,
Hero Hubby saw the light.
Husbands don't give for the occasion,
they give to keep Wife happy, right?
The more days wife is happy...
the more hubby gets to do.
Hubby needs a way to make wife happy on cue.
The thunder rolled and hubby heard it say...
"Let's start Happy Wife Day!"
Happiness is temporary so it always needs a lift.
Happy Wife Day can be as often as
the right words or thoughtful gift.. 
That's the plot and Happy Wife Day is just starting.
If successful, it can keep couples from parting.
Happy Wife Day is not a Holiday,
a Contest or a Game with rules.
It's a Job for life and here you will find tools...