Hero Hubby and Wife Inspiration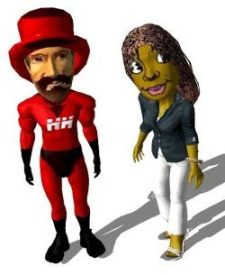 CUSTOMER ASSURANCE

All products are Custom Creations or original, authentic name brands.

​We do not sell knock offs or imitations.
Recent Tweets
What Fragrances do the Designers claim enhance romantic activity? Of 6000+ Fragrances, our app found 400+ have ro…
https://t.co/OKPWTbCSqa
Have you ever had a Marriage Romance? How about since the honeymoon? See 5 Steps to a Marriage Romance…
https://t.co/rogOMPVFAr
The Happy Wife Day Plot can give Hubby's a better life. Because It's easier to get agreement from a "Happy" Wife.…
https://t.co/tSEkMd1qqz
Pages
This is a Plot!  You can join it or not...
The plan of the Plot is told in this poem.
The goal is to bring Happy Wife Day to your home.
While shopping for wife's birthday,
Hero Hubby saw the light.
Husbands don't give for the occasion,
they give to keep Wife happy, right?
The more days wife is happy...
the more hubby gets to do.
Hubby needs a way to make wife happy on cue.
The thunder rolled and hubby heard it say...
"Let's start Happy Wife Day!"
Happiness is temporary so it always needs a lift.
Happy Wife Day can be as often as
the right words or thoughtful gift.. 
That's the plot and Happy Wife Day is just starting.
If successful, it can keep couples from parting.
Happy Wife Day is not a Holiday,
a Contest or a Game with rules.
It's a Job for life and here you will find tools...
Hubby To Wife Love Card with Coupon