Birthday Gift Tags 1 To 10
Happy Birthday From (Pick your family size)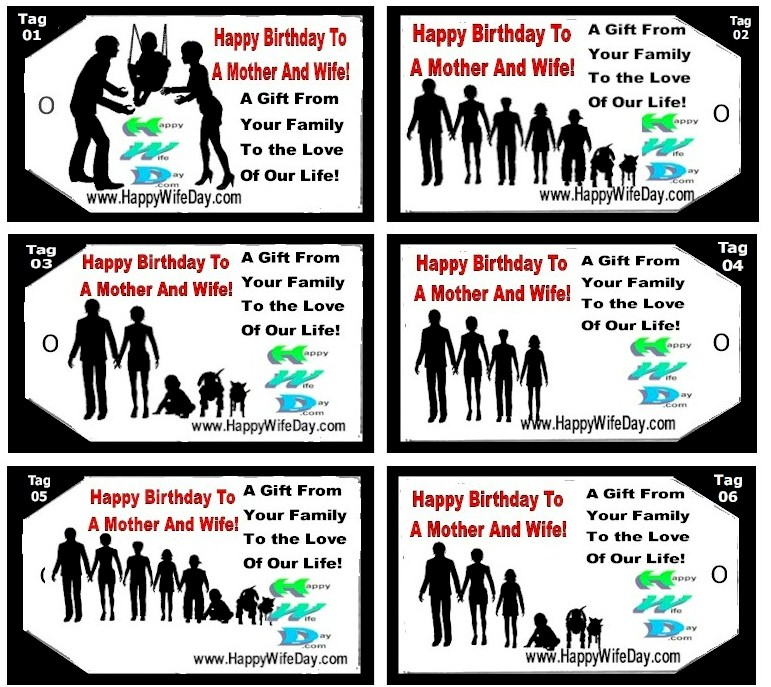 Happy Wife Day Gift Tags are Original Digital Artwork created using
Freeze Frame and Silhouette technology.  
Each Tag Art is a unique keepsake that adds value to any Gift.
In case she don't know it - Happy Wife Tags  show it.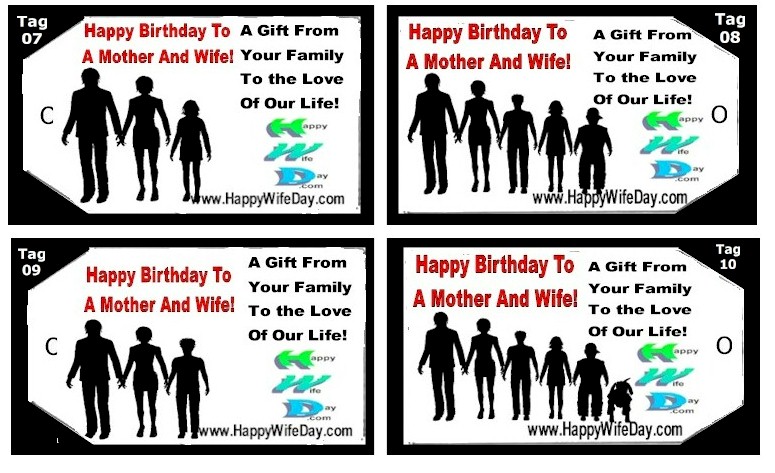 First Tag will cost 1.50 ($1.00 + $0.50 S&H)
Each Additional Tag add $0.50
Shipping And Handling Included In Price.
Birthday Gift Tags 1 To 10